Dress up your pets in The Sims 4 with the new My First Pets Stuff expansion – Is that a cat in a frock?
EA and Maxis have announced that The Sims 4 My First Pets Stuff will be releasing on the PC version next week, 13 March.
The Sims 4 My First Pets Stuff includes small pets like hamsters, rats, pygmy hedgehog and miniature bubalus. You Sim can name and play with them as well has learning a lot of things to help them take care of their pets.
Alongside some new friends, Cats and Dogs have a wider range of clothing, including matching outfits for both your Sim and their pet. There clothing ranges from glamorous dresses to comfy pyjamas, so your pets will be fit for any occasion. Sims can also decorate with pet prints across décor and furniture, to make their home the paradise their pets deserve.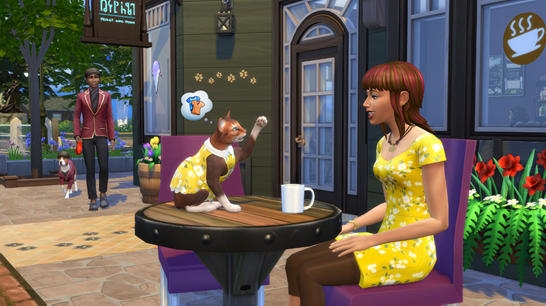 The Sims 4 My First Pets Stuff will be available digitally on Origin from 13 March, you will require The Sims 4 in order to play it. In addition to unlock all stuff pack content you will also require The Sims 4 Cats and Dogs expansion.
Source: God is Geek