Fortnite celebrates its first birthday on July 24 with an in game event and Birthday themed rewards – Birthday
Epic Games just announced a Birthday Event for Fortnite.
July 24 is Fortnite's first birthday and there will be a special in game event with birthday cosmetics to be earned through special quests.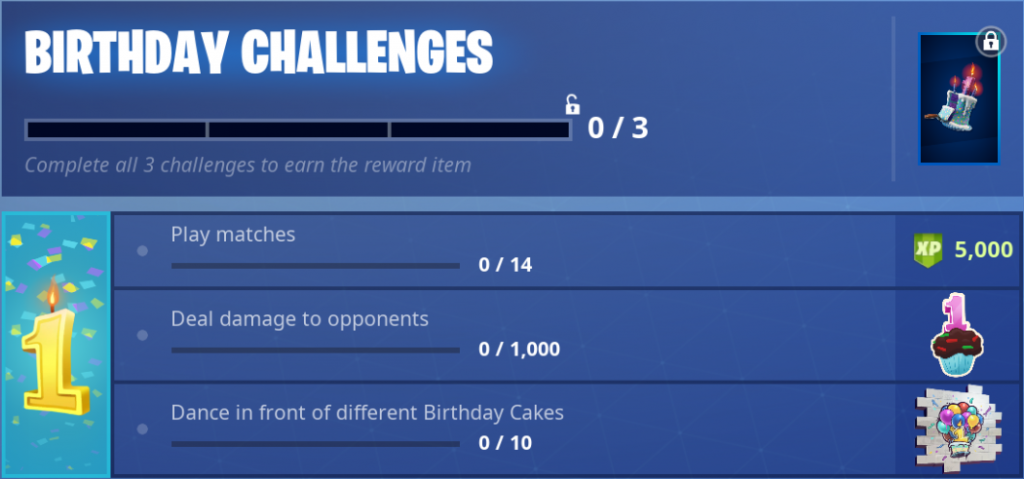 Each challenge unlocks a special slice of the Birthday Set. You ocan deal 1000 damage to unlock the birthday emote while dancing at the cakes unlocks the spray. Playing 14 matches lets you earn a hefty 5000 XP as well. Completing all three nets you the Fortnite Birthday Questline in Save the World.
Fortnite is available on iOS, Nintendo Switch, PS4, Xbox One, and PC platforms. The event begins on July 24.
Source: God is Geek