GTA Online Overtime Shootout Adversary Mode is now available – HVY Nightshark
GTA Online gets some new content and updates this week.
The HVY Nightshark is a new vehicle that lets you unleash hell with bullets in the comfort of the front twin facing machine guns. This is available exclusively from Warstock Cache and Carry.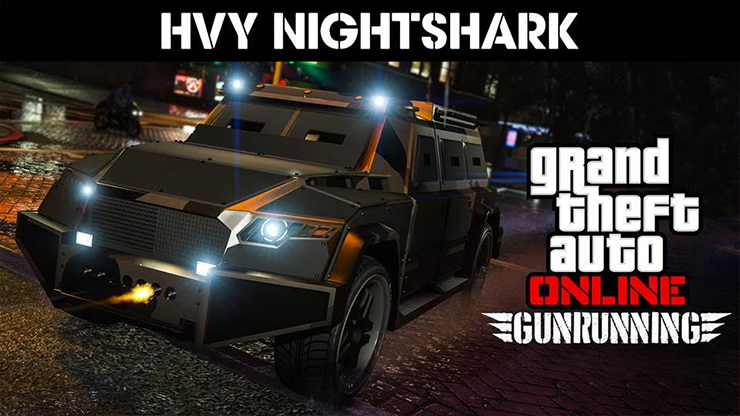 Overtime Shootout is the new mode that is available and it revolves around accuracy and style. This lets each player stand in the limelight and shine. There will be double GTA$ and RP until August 14 and 25% off mobile operations centers, weaponized vehicle customizations, and more.
GTA Online is available for GTA V players on PlayStation 4, Xbox One, and PC.
Source: God is Geek