Join the Psijic Order For the First Time In The Elder Scrolls Online: Summerset – A-mage-ing!
As we wait to see if E3 finally gives us a glimpse of The Elder Scrolls VI, Bethesda hasn't forgotten about its MMO, The Elder Scrolls Online. After its last expansion had long-term fans salivating, sending them back to Morrowind, the newest expansion is set to give players the opportunity to join the Psijic Order for the first time.
"In ESO: Summerset, players will travel to the isle of Artaeum to find and join the enigmatic Psijic Order for the first time in the Elder Scrolls series. This secret society of mages has returned after a 350-year long absence, bringing with them a unique quest line and story that will have players travelling all over Summerset to close destructive and mysterious time breaches. Once accepted into their ranks, adventurers will have access to an all-new Psijic Order Skill Line – for new or existing characters – that includes unique abilities: slow and freezes enemies in place, meditate to restore your health and resources, or even rewind time itself! With these new powerful abilities, players can explore the isle of Artaeum, visit the Ceporah Tower and Ritemaster Lachesis, and unravel the secrets of both the ancient organization and the history of the Mages Guild."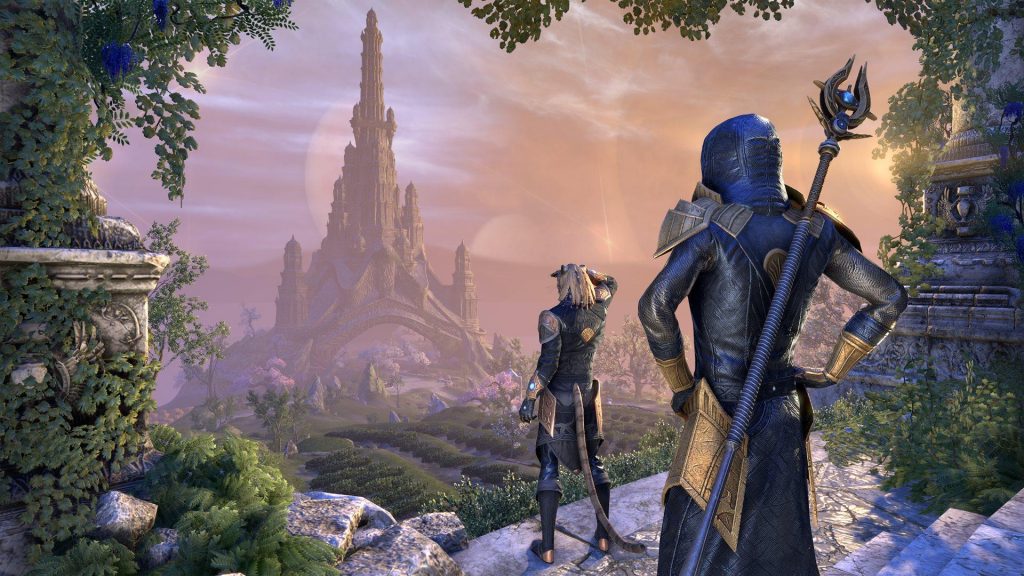 The Elder Scrolls Online: Summerset is due for release on PC/Mac on May 21st, with the Xbox One and Playstation 4 versions due a fortnight later, on June 5th.
Source: God is Geek