Leak suggests new Call of Duty launches this November, alongside Modern Warfare Remastered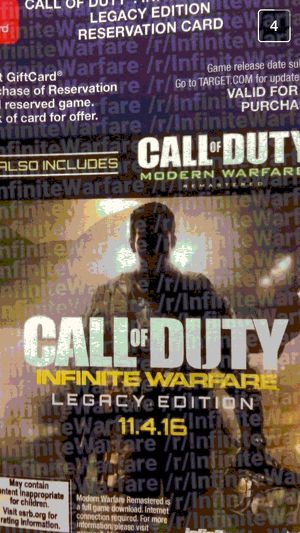 A new leak has suggested that the suspected new Call of Duty game, titled Infinite Warfare, is set to launch this November with a special Legacy Edition that comes bundled with Call of Duty 4: Modern Warfare Remastered.
An image of a Target reservation card sent via Snapchat and posted on Reddit shows the cover art for Call of Duty: Infinite Warfare as well as a release date of November 4. The card also shows that those who purchase the Legacy Edition get a free copy of Modern Warfare Remastered.
Fans of the series have long been clamouring for a remaster of Call of Duty 4, often regarded as the best in the series. Activision are apparently set to announce the next Call of Duty game next week, according to reports.
Source: God is Geek