Monster Hunter: World Limited Edition PlayStation 4 Pro releasing on January 26 – Get hyped
Sony just announced a limited edition PS4 Pro for Monster Hunter: World in Europe.
While already announced and up for pre-order in Japan and Asia, there seemed to be no plans to have the best looking current custom console available in Europe and North America. This changed today when Sony announced the PS4 Pro Limited Edition bundle.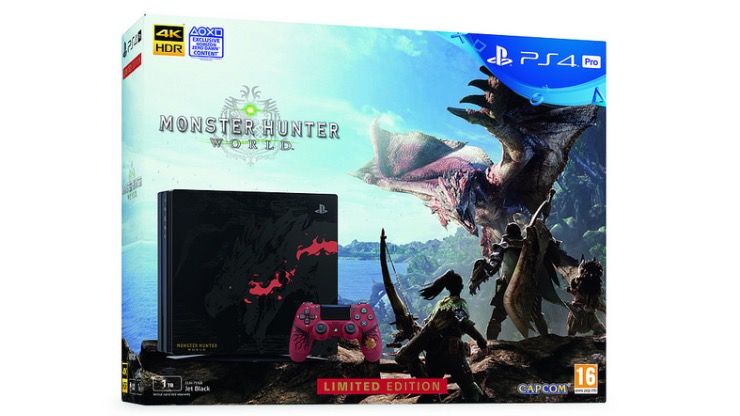 The bundle includes the custom console (1TB PS4 Pro), a custom red controller, a physical copy of the game, in game items, and a dynamic theme.
Monster Hunter: World releases on PlayStation 4 and Xbox One on January 26. Read our preview here.
Source: God is Geek