Octopath Traveler's newest trailer showcases the final two protagonists of the game – Cyrus and Ophilia
Square Enix and Nintendo just released a new trailer for Octopath Traveler.
Square Enix and the Bravely Default team have a new trailer for Octopath Traveler that showcases the final two of eight protagonists. Octopath Traveler has a lovely Compendium Edition (that will be mine) releasing which is pictured below: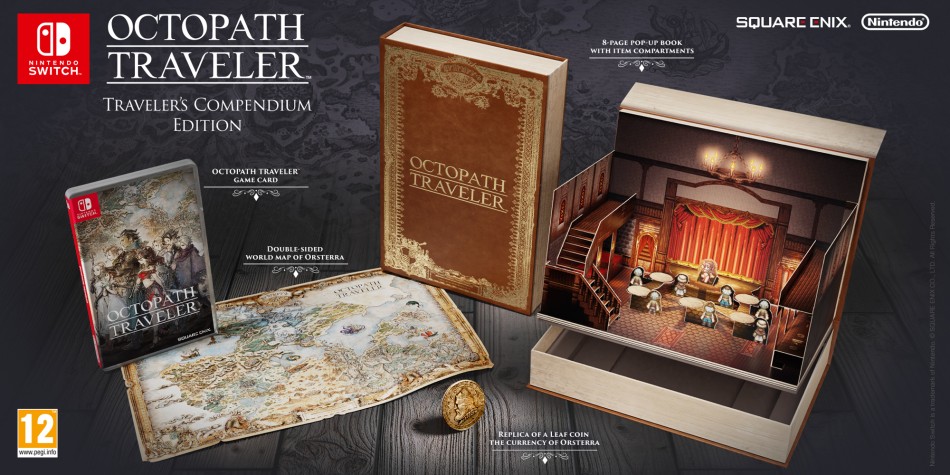 Watch the trailer below:
Octopath Traveler launches on July 13 for Nintendo Switch. You can download a demo on the eShop on Switch right now.
Source: God is Geek