Remedy announces its post-launch road map for Control
Publisher 505 Games and developer Remedy Entertainment, Plc have today announced raft of post-launch content for the recently released Control.
The content includes a Photo Mode, New Game Mode and two new expansions.
The expansions, which will be paid for are expected for release in 2020 and will offer new story missions, teams, enemies and game mechanics. Named Foundation and AWE they will be set in new locations within the Oldest House.
The Foundation

 will delve into the history of the Oldest House. At the request of the ever-mysterious Board, Jesse must explore what lies beneath the Bureau as she returns order to the Foundation and the Oldest House itself.

The second Expansion, 

AWE

, will take Jesse into a new area of the Oldest House, the Investigations Sector, where the Bureau closely examines Altered World Events.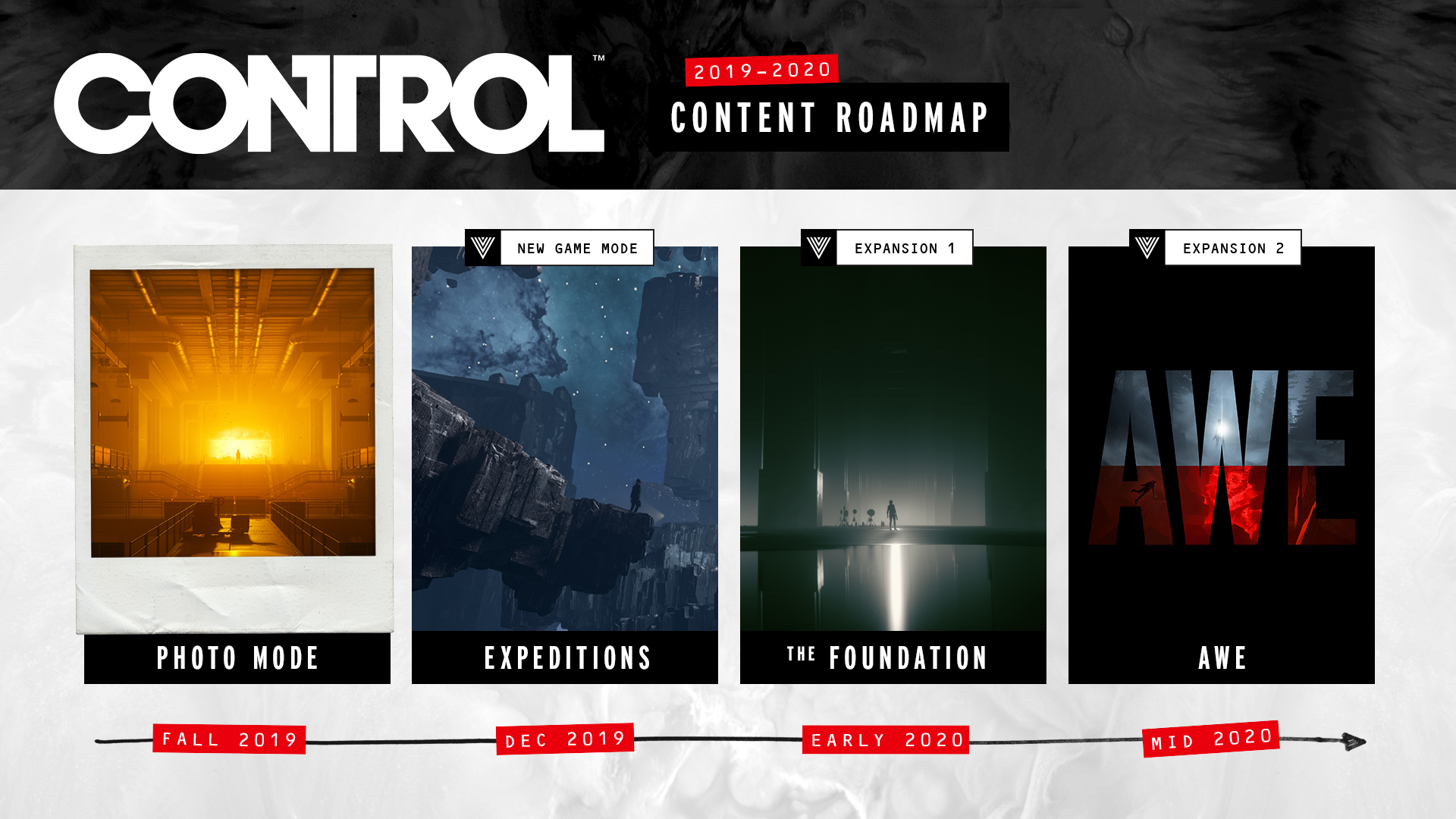 Players that own the PlayStation Digital Deluxe Edition will have the both expansions as part of their package as well as an extra side mission called "Isolation" and an exclusive outfit. For those that don't the Season Pass is now available for pre-order and will include both expansions upon their release.
In addition, both expansions will be available to purchase individually and will be available on Xbox One and PC following the PlayStation 4 release of The Foundation. The AWE expansion will release on all platforms at the same time.
The post Remedy announces its post-launch road map for Control appeared first on GodisaGeek.com.
Source: God is Geek