Rick and Morty creator's game studio announces Trover for PS4 and PSVR – I'm Tickled Rick
The full name of this game is Trover Saves the Universe and comes from Squanch Games, the studio co-founded by Justin Roiland of Rick and Morty.
Announced during Sony's E3 show with a rather colourful, if bizarre, trailer the game appears to be a action platformer with a rather silly sense of humour. If the trailer above isn't enough for you, check out the comic strip below.
There's no release date as yet, but the game will release on PS4 and PSVR.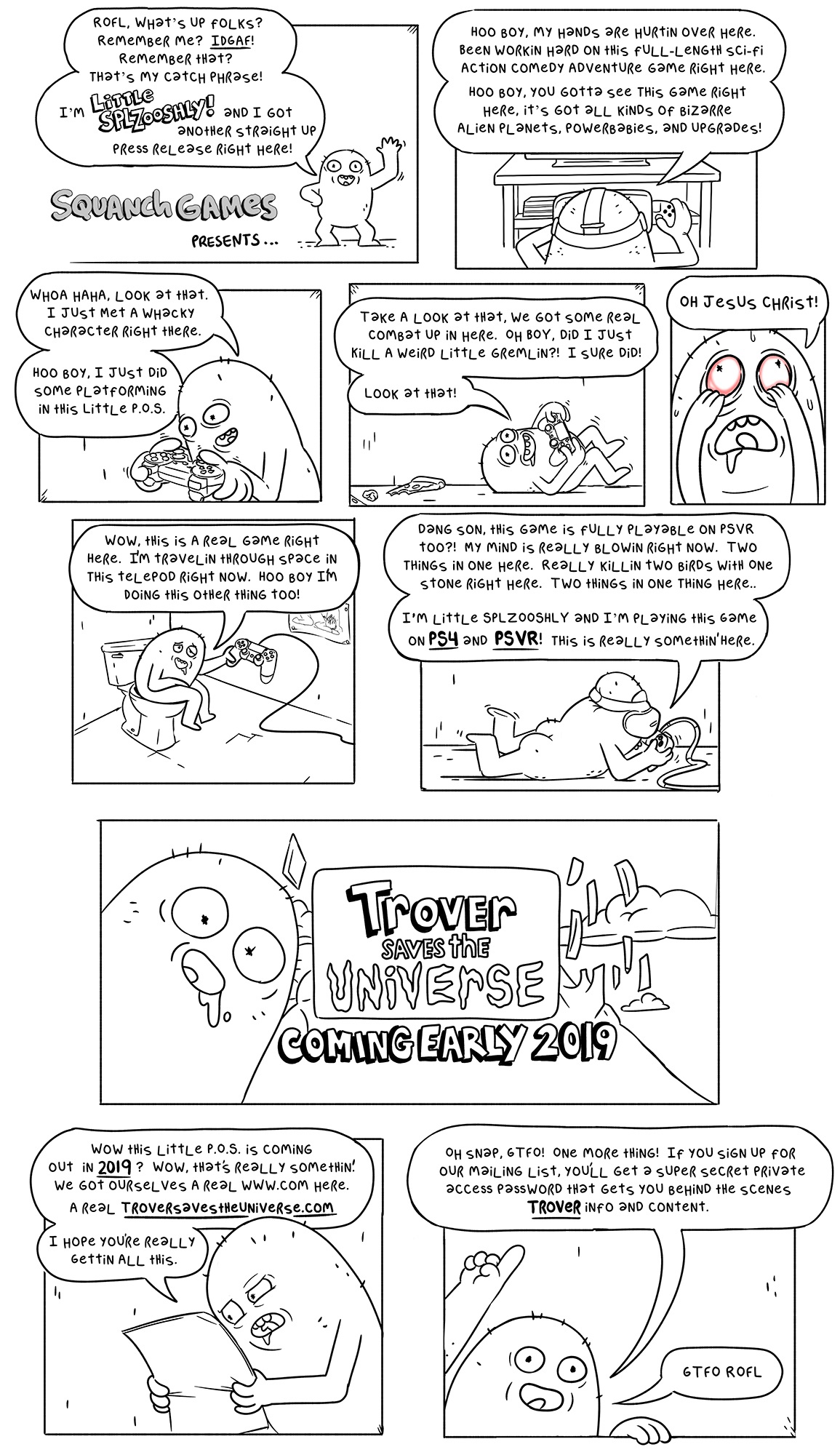 Source: God is Geek