Sea of Thieves Xbox One S Bundle Announced – Sea of SKUs
Microsoft has announced the newest addition to its range of Xbox One S consoles, with the Sea of Thieves 1TB bundle coming 20th March. Containing a standard 1TB Xbox One S and a full download of Sea of Thieves as you might expect, it also comes with one-month trials for Xbox Live and Game Pass.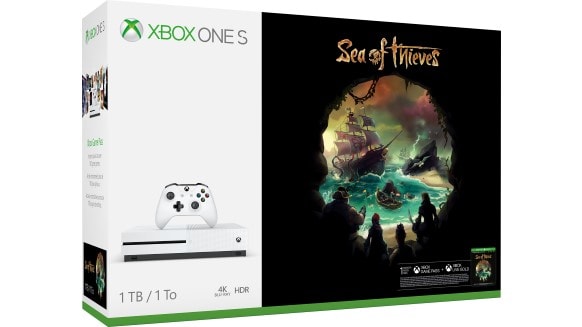 Sea of Thieves sets sail on Xbox One and PC on March 20th 2018, alongside the Xbox One S 1TB Sea of Thieves bundle priced £249.99.
Source: God is Geek