SpongeBob Squarepants Splatfest kicks off April 23 in Splatoon
Nintendo and Nickelodeon have partnered to offer players a Spongebob Sqaurepants Splatfest in their inky shooter Splatoon, set to kick off on April 23. 
Over the weekend, players will be able to battle it out to decide who's Bikini Bottom's more popular resident: SpongeBob or Patrick. Splatfests allow players to vote on life's most important topics like whether pineapple on pizza is delicious or disgusting, then team up with like-minded players to battle the opposing school of thought. In a first for Spatfests, players in Europe and North America will play together as Team SpongeBob and Team Patrick compete for under-the-sea supremacy, with the results from both territories producing one final outcome to settle the debate once and for all. Players will be able to show their allegiance by wearing either a Spongebob or Patrick t-shirts.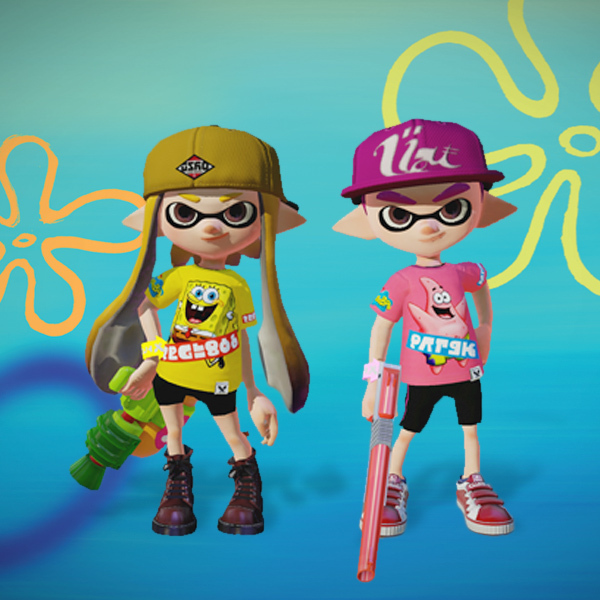 Splatoon is available on Wii U.
Source: God is Geek