Sunset Overdrive and The Wolf Among Us lead Xbox's April Games With Gold offerings
Microsoft have announced the titles that will be available for Xbox Live Gold members starting on April 1.
Telltale's episodic The Wolf Among Us (Xbox One) will be available through the entire month of April, from April 1-31. Claustrophobic horror title Dead Space (Xbox 360) will be available from April 1-15, before Saints Row IV (Xbox 360) takes its place from April 16-31. Cel-shaded Sunset Overdrive will be available right into May, starting on April 16 and disappearing on May 15.
See a handy pic showing all the dates below.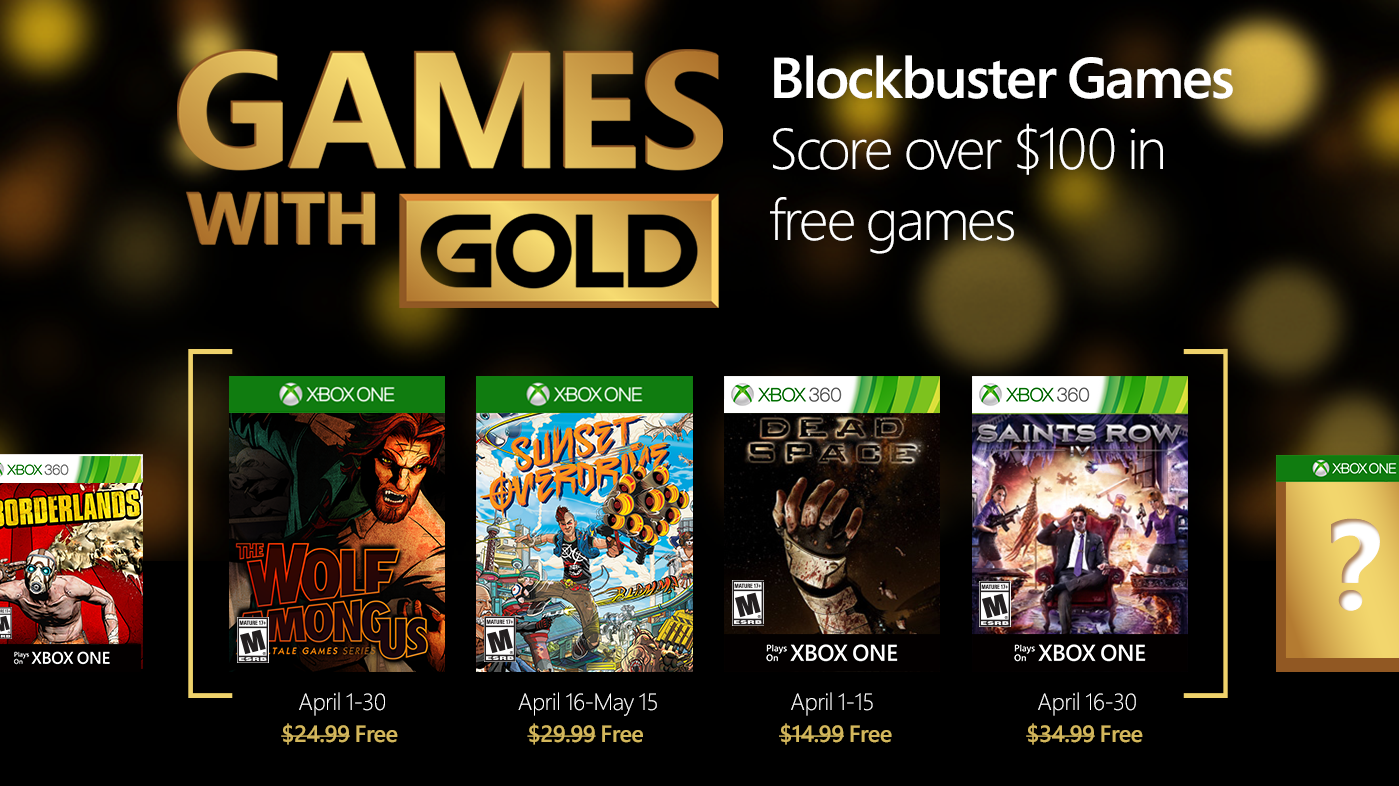 Source: God is Geek